STOP Bullying! Its Serious
Bullying is a common experience for many children and adolescents. Surveys indicate that as many as half of all children are bullied at some time during their school years, and at least 15% are bullied on a regular basis. Bullying behavior can be physical or verbal. Boys tend to use physical intimidation or threats, regardless of the gender of their victims. Bullying by girls is more often verbal, usually with another girl as the target.
Let me tell you nothing worse than a bully! They are straight-up cowards and they know it. I used to get bullied sometimes because of the city I lived in and there weren't many black people in San Jose. From kindergarten, all the way up to high school it was always stupid kids talking shit about my hair and the way I dress… This is also why I choose not to have kids! I just can't see myself getting a phone call one day saying that my child was beaten up or jumped by a group of kids and it caught on camera and placed on social media for the world to see. I will literally go up to the school and fight that kid myself and their parents LOL. Sorry to be so transparent but it's true! But I think it would be worth going to jail for LOL.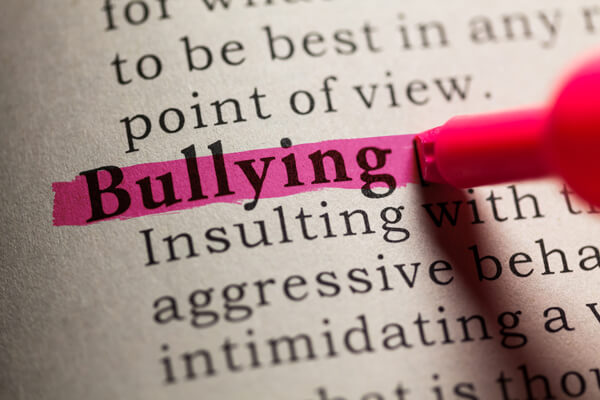 Photo Credits
Your children are an extension of you and when you hear someone else violated their privacy and attempted to harm them it makes you feel a certain kind of way. It makes you look at life differently. And today now we have cops killing black kids and justice is never served. Even with the George Floyd situation it still took time to actually sentence that monster. The footage was literally caught on camera and the courtroom still had to decide whether he's guilty or not and then took Hella long to give him a sentence
If it's not the cops killing us then it's us killing each other and not holding ourselves accountable for the violence and the crimes that we commit within our communities. It's like you never know when you'll see your child or family member again once they walk out the door because there's somebody out there that doesn't like them and will do harm to them and usually those people are bullies.
Remember, bullying is about the bully making the worst choice. It is vital that this fact is communicated to victims of bullying. They need to be told and reminded that there is nothing wrong with them and they are not to blame for being targeted.
Questions such as what has really happened to music of substance?

How are we going to change the industry?

What are the options for struggling musicians in a new Covid -19 world and much more!