Keldamuzik: Truth about Hip-Hop and Entertainment Industry
The music industry is an ocean of multitalented musicians, songwriters, instrumentalists, rappers, and producers which pumps tens of billions of dollars to the entire entertainment industry. The contribution of the music industry alone is $21.6 billion which makes it heavily growing and continuously expanding including all genres and people from all over the world.
I've been in the entertainment industry since I was 5 years old. As a matter of fact, I still have all of my old headshots. I was signed up with a few casting companies and had an agent in the Bay Area and in Sacramento. It's funny because at first when my mom got me into all of this, I was like Wait! Do I have to be in front of people?? I didn't know LOL. Anyway as time passed and I kept doing my thing, I started modeling, and then I got into music. At first, I made an R&B album and I'm telling you was it a lot of work because it was the beginning. But then I started writing poetry, scripts for my imaginative future films and I caught the poetry vibe.
I used to read my poetry to friends and family at gatherings and someone told me I need to rap. I said but wait, I'm from San Jose and I don't have street cred. At the time, street cred was very important because Hip Hop comes from the streets. But its also an artistic way of expressing your feelings over really good beats. Just imagine speeding up poetry and applying it to music. That's the way I thought. I cut my first album in 2005 with Squad Music Group and released "Shut Up, Listen!". The rest is history as far as my success. Now being in the industry and dealing with different people can be a headache.
The influence of music extends far beyond the play and pause buttons. Hip-hop was created in the 1970s as an underground movement and has grown into various art forms and musical subgenres – rap is the most famous subgenre among today's youth. But the fact that the music industry's history of marginalizing the contributions of women cannot be ignored, it's easier to see hip-hop as a boys' club.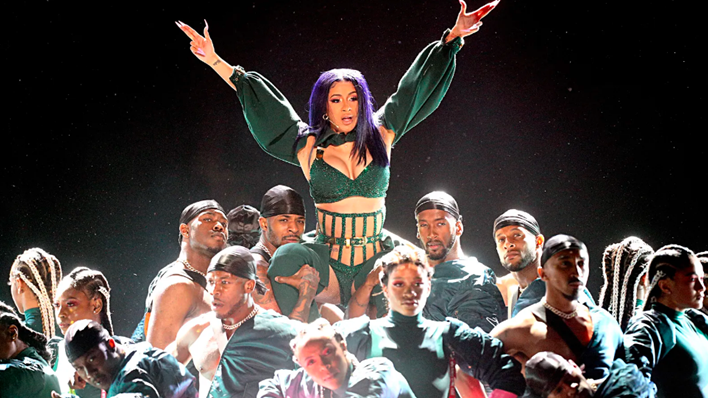 Before Nicki Minaj came out, no one wanted to sign a female rapper, because they didn't know how to promote them in the market during that era. When Nicki came out, she pretty much created a platform and opened the door for female rappers again. I bought her first album and I remember feeling like this is a celebration for female rappers. But overall the industry still is what it is women get treated differently especially if you look good LOL.
For me, I've always been fighting for female empowerment and independence especially being in a male-dominated industry. I plan to be here for a very long time releasing great music-making good content and I hope that all of our brothers and sisters in this industry come together and we can continue to grow and keep hip hop alive.
Questions such as what has really happened to music of substance?

How are we going to change the industry?

What are the options for struggling musicians in a new Covid -19 world and much more!