Keldamuzik – The voice of Black-Music America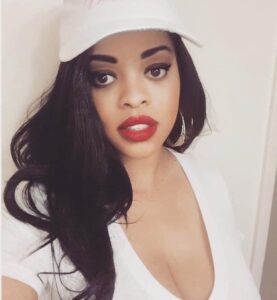 Nat King Cole. Ella Fitzgerald. Chuck Berry. Aretha Franklin. Kendrick Lamar. If we look further down the line, Jay-Z. Michael Jackson and Beyonce.
When it comes to understanding the power of black artists in the American musical landscape, there is certainly no shortage of heros from which to choose. It is impossible to discuss the importance of American music without understanding the impact of black music. For fans  all around the world, the influence of black music is clear in every musical hit and masterpiece
Black music adds a layer of diversity to the American identity and consistently responds to the Afro-American lifestyle. The struggles, success, and failures of generations of black Americans are recorded not only in the pages of history textbooks but also by the music and lyrics of the era.Currently, we see an innate struggle experienced by Afro-American woman artists. These struggles to be recognized, signed, and to essentially drive their career forward have only been accentuated by what Covid-19 has done to the entertainment industry as a whole.
The Difficult Climb
I look at my own challenging climb to build what can, in a sense, be considered a success, but it has not reached the pinnacle I had hoped for yet. If you were to really grasp the long road I have personally traveled, you would have to go back right to the beginning, and that would be my early years – growing up in San Jose.
Being raised in San Jose as an African-American was an experience all of its own. When I was a child, I didn't see color because everyone else was something other than what I was. The first time that I experienced the difference and other children in my grade was when my mom brushed my hair out once before school, I then went to the lineup where the teachers called us from morning recess to walk to the classroom. When I approached the line, before I could even reach it, all the non-black kids turned around, looked at me, and started busting up laughing at my hair. I was like, wow! That couldn't even happen today because we are all sporting our naturals.
It was only once I moved, and I'm glad I did relocate to Oakland, I really got in touch with my culture, and that's when Hip Hop artist Keldamuzik was born! I love Oakland, the environment, people, culture, music. It really brought me back to my roots, and that's when I noticed I had a skill for rapping.
However, I would still find myself climbing a strenuous ladder of the industry itself. It's a shocking revelation when you walk into the industry and find that they're not interested in your music as much as they are about changing who you are into a persona of their choosing.
The industry sells sex, and not soul. A true artist's message to the audience is diluted and twisted to such an extent that the music itself is an empty shell that no longer speaks to the listener's heart but rather satisfies only the most superficial of needs.
This is why the music has a shortened lifespan, and artists suppressed creativity is left wandering.
My career up to this point has been dotted with many successful achievements regardless of this troubling state the music industry finds itself in, a few that really stand out are:
I have released 4 albums and 16 singles.

 

My song "

Thirsty"

remained on Australia KISS FM's Charts for 6 weeks.

 

Another musical creation,

"I Don't Care"

was placed on Bravo's Real Housewives of Atlanta.

Other music has been placed on MTV, Bad Girls Club, and Sony Entertainment Film "Please Give: starring Amanda Peet.

I have toured in Tokyo, Japan, sharing the same stages with Nicki Minaj and Lady Gaga.

Toured in the Caribbean (Antigua, Barbados, St. Maarten), opening up for popular reggae singer Jah Cure and Kirk Brown and DJ OutKast.
It is through my career that I have worked hard on developing my Brand as "Diva."  This brand is so much more than myself alone. 
Who is Diva?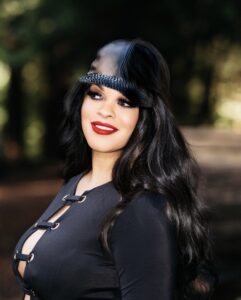 Diva is a brand that stands for a strong, powerful, and intelligent female that knows what
she wants in life. 
I could easily be described as someone who went through the ugly duckling phenomena because of how the world perceived me from the outside and not the inside. Sure, I was never a perfect-looking girl and never had dreams to be. I would always be the fly on the wall, the person in the corner, thinking about a master plan to take over the world with her superpowers. 
I believe that "Diva" is every woman who has felt this way, and I want my music and message to resonate and empower her. To be a catalyst of pride and perseverance.
Diva is a woman that has inner strength and manipulates the human mind by her sexual appeal, sophisticated ways, and her beauty that's inside out.
Our Music Has A Responsibility
It has been said for centuries that music has the power to start and end wars.
It can be an
expression of love or anguish, and through the message we spread, we can unite
and conquer, but also destroy.
When we allow the distortion of our lyrics and music, we are betraying our gifts and purpose in this world. Living, sounding, and being Diva is the embodiment of change and resistance in the face of control and oppression.
As artists, we need to practice caution when setting the stage and standards for the music we send out into the world. Our message and the power it carries can not be tamed or changed once it has been released to our fans and followers. Whether we like it or not, we inspire human actions and interactions.
It is with this brand and my music that I hope to bring a new dawn on the industry. A fresh and steadfast message that brings hope and real change.
 Join the Diva Movement
Over the next few months, I will be interviewing many of the industry's most significant players to really dig in and ask the difficult questions most others are afraid to ask.
With my new show Chillin with Keldamuzik, I am cultivating a platform of insight, advice, and real guidance to provide my audience everything they need to be successful.
 From organizers who are taking great strides providing the entertainment industry options for bringing music to a covid-19 impacted world to the producers and music gurus who are responsible for the careers of successful artists.
 I am also going to allow my audience to present their opinions and questions on each episode, providing an engaging and informative experience to all. You can be part of this Diva movement by tuning in to each episode, sending your feedback, and sharing the podcast with friends and family.
 Let's get together and start asking about the real issues behind struggles faced by artists all around the world.
Questions such as what has really happened to music of substance?

How are we going to change the industry?

What are the options for struggling musicians in a new Covid -19 world and much more!